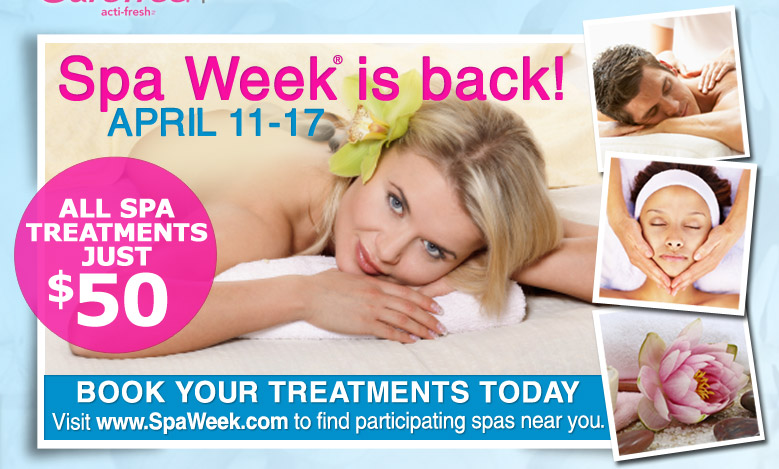 What is Spa Week?
Spa Week® is your ticket to the most exclusive spas in North America! We have partnerships with thousands of spas in the United States and Canada, giving you the inside scoop on great spa deals and discounts for day spas and resort spas across the country.
Plan the ultimate spa vacation at world-class resorts, or make your wedding day even more memorable with bridal getaways at spas featuring things to do for the entire wedding party. No matter what kind of spa retreat you're planning, we have the spa directory to help you find the perfect spa for you!
Click the image above to search for participating spas in your area.